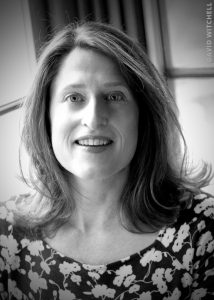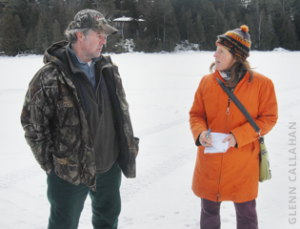 Julia Shipley is a recent graduate of Columbia Journalism School's Arts & Culture M.A. program where she was awarded the Nona Balakian Prize for Literary Journalism. She also received the prize for the Best Thesis; a briefer version appeared in Grist and Rolling Stone. Currently, she's a reporting fellow with Columbia Journalism Investigations, part of the team that, in partnership with NPR and Texas Newsroom, focused on rising worker heat deaths. 
Previously she served as a mentor-editor for Mud Season Review, as a Visiting Writer at Vermont College of Fine Arts, as a contributing editor and columnist for Yankee Magazine, and as a contributing writer to Seven Days: Vermont's Independent Weekly. Additionally, she's showcased exceptional journalists and journalism at Harvard's Nieman Storyboard where she launched The Pivot, a column about life after journalism-career disruptions.
Beginning in 2017 and running through the 2021-2022 edition she wrote calendar essays for the Old Farmer's Almanac, as their first female columnist. Her work has also appeared in the New Farmer's Almanac. 
Her slender book, "Adam's Mark," about the congruencies between farming and writing, was named a Best Book About New England by the Boston Globe in 2014. Recently her work was included in a new anthology: Old Growth: The Best Writing about Trees from ORION Magazine.
Julia Shipley is an independent journalist and author of The Academy of Hay, winner of the 2014 Melissa Lanitis Gregory Poetry Prize and Adam's Mark, named a Best Book of 2014 by the The Boston Globe. Winner of the 2006 Ralph Nading Hill Award and two-time recipient of Vermont Arts Council and the Vermont Community Fund grants, she was also awarded The Frost Place's Grace Paley Poetry Fellowship, as well as fellowships to The Center for Book Arts and The Studios at Key West. Her poems and essays have appeared or are forthcoming in 32 Poems, A3 Review, AGNI, Alimentum: The Literature of Food, Barrelhouse, Burnside Review, Cincinnati Review, Canary, Cogzine, Colorado Review, Collagist, Colorado Review, Consequence, CutBank, December, FIELD, Fourth Genre, Gettysburg Review, Green Mountains Review, Harvard Review online, Matter: Journal of Creative Compressed Arts, Museum of Americana, New Limestone Review, North American Review, Plume, Poetry, Poet Lore, Prairie Schooner online, RiverTeeth, The Rumpus, Salamander, Terrain.org, The Toast, Verse Daily, Whole Terrain and elsewhere.
A native of southeastern Pennsylvania, she earned her undergraduate degree in Environmental Education traveling throughout the western regions of United States with the Audubon Expedition Institute. Throughout her twenties she worked on organic farms in the Northeast operating as CSAs (Community Supported Agriculture), and for the last decade she's tended the soil on her homestead in Vermont. Hence her work is often obsessively concerned with place, the fate of landscapes, agrarian ideals, and stories that track things from germination through their harvest and beyond. The former Director of Writing Studies at Sterling College, she's now a contributing editor to Yankee Magazine — where her work has twice been a finalist for a Cities and Regional Magazine Award, a contributing writer for Seven Days: Vermont's Independent Weekly and a featured contributor for Nieman Storyboard.
Her story, 
"The Giving Tree"
 was named a notable essay in the 
Best American Science and Nature Writing of 2017. 
Additionally, her column for 
Yankee Magazine,
The Farmer's Life 
was twice a finalist for a Cities and Regional Magazines Award. Her writing has also been a finalist for the Bechtel Award from 
Teachers and Writers
and the Curt Johnson Prose Award from 
December Magazine
. As well, her features have appeared in 
American Forests, BELT: Dispatches from the Rust Belt, Burlington Free Press, New Farmer's Almanac, Northern Woodlands, Orion Magazine, Old Farmer's Almanac, Stowe Guide, The Magazine,
Vermont Magazine, Vermont Life, Utne Reader
 among others.
Interviews with Julia and episodes exploring her thoughts on craft have been included in: Whole Terrain and this joy + ride and North American Review.
You can find her poems about sewing pins in Poetry, matchbooks in Harvard Review online, glass eyes in 32 Poems, a porcupine in The Collagist, bees in RiverTeeth and unique landmarks on the way to her farm in Museum of Americana.
Fun Facts
She would read anything written by James Galvin, Alexandra Fuller, Monica Hesse, Burkhard Bilger and Dan Barry.
She loves post offices (stamps & snail mail), libraries, her 25-year-old bicycle, The New York Times, Amtrak (for long bouts of writing), local newspapers, katydids (rare this far north), & running (& then walking).